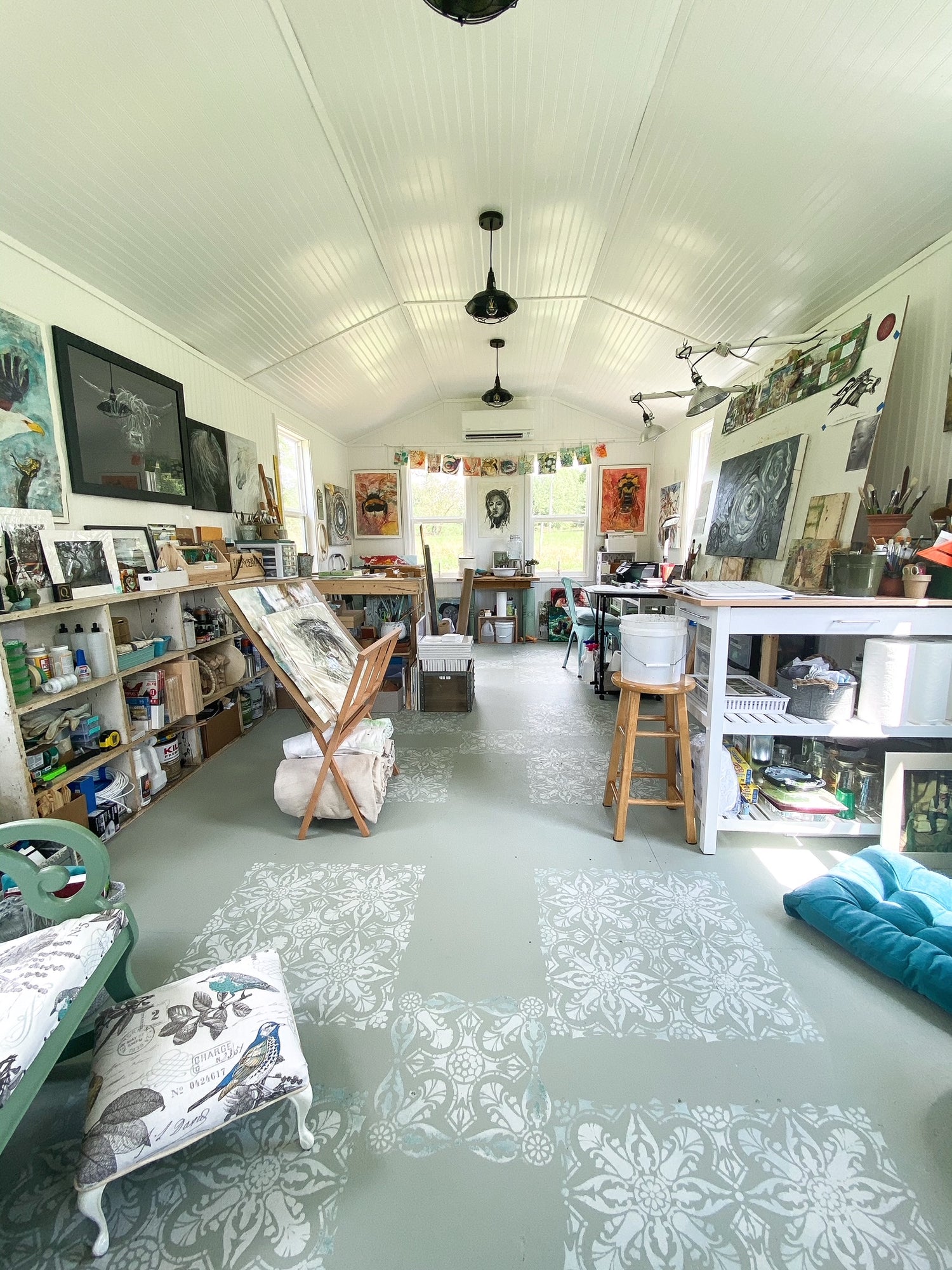 "As a young girl I painted in the dirt, then I painted in the clouds. I discovered paper, then wood would hold my creations. I expressed creativity in song writing. I was not a rule follower. I always wanted to blow down the boundaries."

"In one day I knew what I had to do and began."
The rest of the story
"taking the wild path"
i'm always exploring. 
it's the journey i cherish the most; the freedom to travel, scout out the land and seek truth. 
i set out a course but more often than not, the creative process and the obscure country road send me into an awakening of
transformed sight, smell, taste, and sound i never anticipated. 
should i arrive at any pre-determined destination, it's only to discover what i had not seen nor expected and i set off again, to pioneer a new exploration.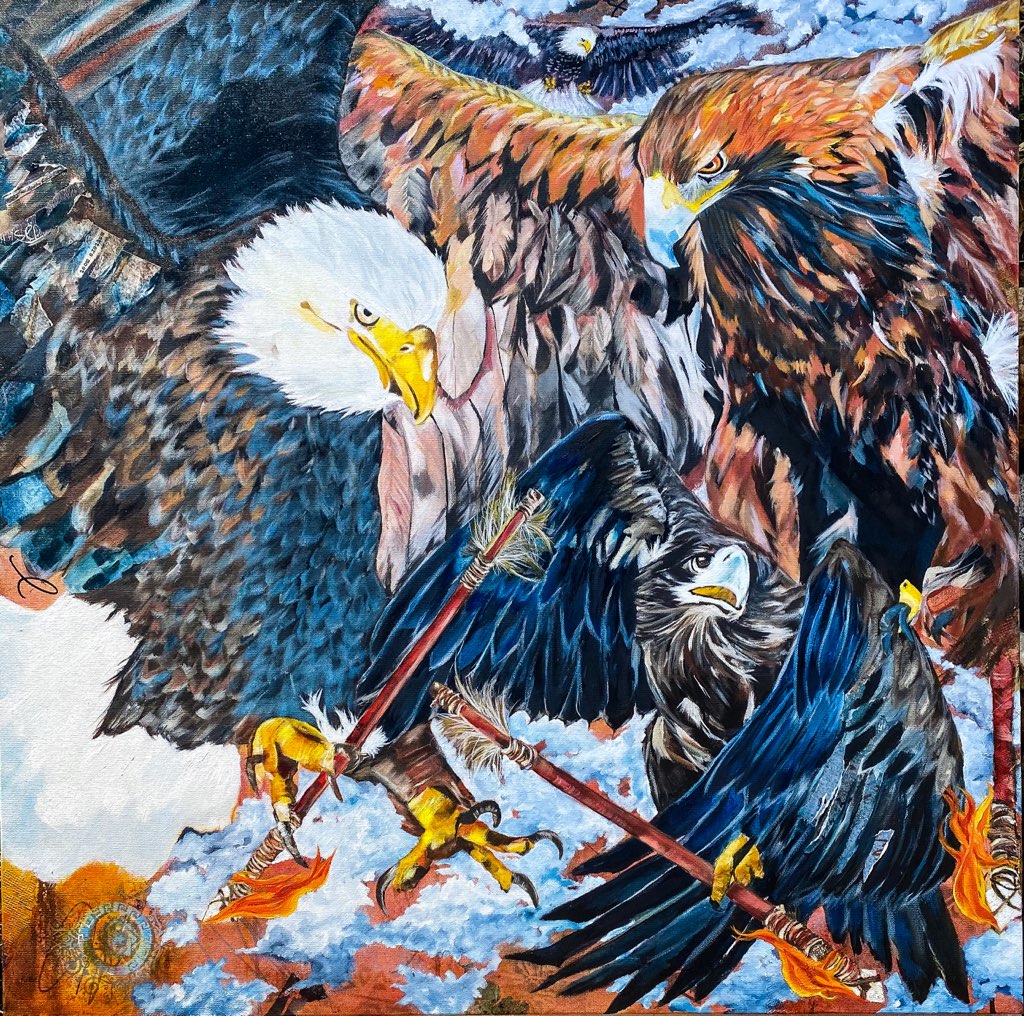 "eagle nation-arrows of deliverance"
series: clearing the land
visions of eagles descending from heaven with assignments and arrows for "clearing the land" began in 2018...
Original is 36x36 oil mixed media
Buy Prints